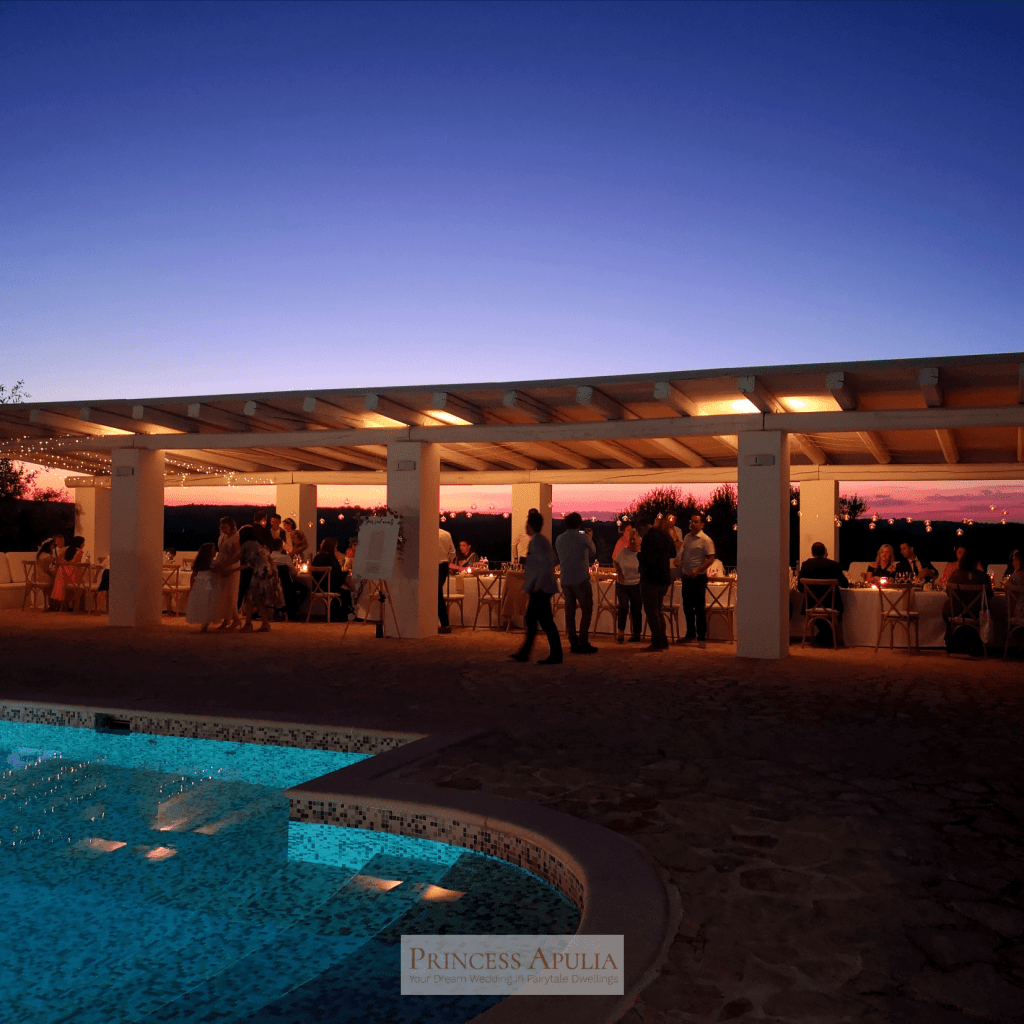 When organizing an outdoor wedding I need to pay attention to a number of very important things.
Among them, there is undoubtedly the risk of preventing any "attack" by unwanted weather agents, such as rain or even wind.
For this, it is good to equip yourself beforehand, so as to curb any inconvenience.
That's not all, though: if you're going to be outdoors, you'll also have to think about how best to structure the decorations, which may be difficult at first, because there will be no ceilings or walls on which to hang ornaments.
In some cases, the outdoor wedding can also become a real "American wedding", very special, but also very elegant.
Outdoor wedding: the first things to think about
An outdoor wedding in the summer
Decorations
American wedding
Outdoor wedding: the first things to think about
The outdoor wedding represents a type appreciated by many married couples. Despite this, however, it is not easy to organize, also because you will have to be careful to avoid a number of common mistakes that many often make.
First of all, you'll have to think about not letting the guests stay under the scorching sun, especially if you are in the summer season and you have chosen to have lunch.
In this case, in fact, the heat will be particularly felt and the guests could get impatient, especially if forced to stay under the sun for too many hours.
In addition to this, those who are older may even be forced to abandon the party, to seek shelter under the shade.
The very latter should not be missed. To make your wedding party-perfect, in fact, you will have to make sure that there are several gazebos, so whoever will need it, can shelter there.
Another mistake that many people make is having very small gazebos set up, which do not offer to seat for everyone. This is also wrong because you will have to guarantee a shaded place for any person.
Gazebos can also be very useful in case there are other inconveniences: rain and wind. In this case, especially if it's winter, you'll have to choose from the beginning a wedding restaurant that also guarantees indoor rooms, so that in case of bad weather, everyone can take refuge indoors.
Alternatively, a room where there is a porch is also fine, which will still be perfect for providing shelter.
However, these are not the only things you will have to think about if you do not want to make serious mistakes in the organization of your outdoor wedding.
Before choosing the right location you can view the photos on the sites of the many restaurants for weddings on the web.
An outdoor wedding in the summer
Outdoor weddings are usually preferred especially if you are getting married in the summer. The heat, however, could play tricks, especially if it will catch the couple unprepared.
Among the first things to think about is also the problem of food: it is good to choose the most refreshing because in this way the guests can find refreshment from the heat of the sun.
Obviously, there should be plenty of freshwaters, ice, and any other drink that can cool you down.
At the same time, however, you must be very careful to avoid serving food that can melt quickly, unless it is not consumed immediately.
The same problem concerns the flowers to be put in the center of the table: if they are fresh, after several hours they will risk being ruined and to avoid this, it would be better to go for fake flowers.
Another problem concerns the fact that if they are real, they could even attract insects. After all, being outdoors and in the middle of the countryside, it will be more than normal that some bees, flies, mosquitoes approach and position themselves near the flowers.
The mosquitoes, in particular, could annoy the guests and the ideal would be to ask a few days before, the wedding location is chosen, if it is possible to make a pest control. Alternatively, there are also those who give anti-insect sprays for guests.
Another very important thing concerns the times of the ceremony: if it is very hot, it would be really absurd if you wanted to start lunch at 14 when the sun is really hot. Rather, it would be better to start it earlier, also because in this way the guests will be able to better enjoy the moment.
Decorations
In case you want to have your wedding outdoors, you will have to think about the appropriate decorations as well. Initially, it may seem difficult to decorate only chairs, tables or gazebos, since they lack walls on which you can add important ornaments.
Actually, it is also easier to decorate an outdoor environment, rather than an indoor one, also because there will be the surrounding greenery of nature to surround everything and make everything perfect.
What you have to think through to try to avoid the mockery of possible gusts of wind, is never go for plastic elements, but rather choose metal, glass, or ceramic. In addition to this, it would be advisable for you to also have suitable tablecloth clips put on for the occasion so that there are no problems.
In addition, you'll also have to think about the place cards, which will have to be suitable and especially not made of too light paper, or they will risk flying away. If you want to use cardboard, you could stop everything with special paper clips.
In addition to this, you can also focus on flowers, as long as you are aware that they can attract insects of all kinds, so you'll have to be careful to keep them at least away from the table or food.
American Wedding
The American wedding in Italy is not as widespread as in foreign countries, but many couples dream of getting married in a magnificent forest or on the beach, and this often leads them to want to make a real wedding of this type, just like the one you see in different TV shows or series.
If you also preferred this option for your outdoor wedding, you'll have to be careful to decorate each element so that it is appropriate to the type of environment chosen and so that nothing is left to chance.
If the latter will be the beach, you'll have to focus mainly on light colors, but at the same time take great care to protect the food, placing it under gazebos. In fact, in this way, it will be difficult for it to get dirty with the sand.
If, on the other hand, you opt for a vast prairie, in this case, you'll have to pay attention to insects.
In short, as you have seen, you'll have to prevent any possible inconvenience, but at the same time let yourself be carried away by your imagination, your tastes and especially make sure you enjoy the party in a carefree way.
If you want you can also learn more about this topic by reading this article written by Isabella Caprario at this link => "The Ultimate Guide to Planning a Backyard Wedding".
Write in the comments how you would like your wedding in Puglia, or if you want you can contact us at this >> link.